2017 March 25th 8 HOUR NAVIGATION ROGAINE
For 2017 we are happy to announce that we will be offering a 8 hour and a 2 hour navigation event for the Southern Kettle Moraine Challenge. This event is all done on foot. All you will need is your compass. We will challenge you to 3 different maps.
For more info , please click on the SKMC 2017 info link on the left. Hope to see you there !
The 2017 Fall Adventure Race will not be offered in October this year but the Adventure Race will be back in 2018 . We would like to concentrate on the navigation rogaine in March instead this year.

Welcome to the Wisconsin Adventure Racing Society's website! We're the home for amazing adventure racing in the heart of the Southern Kettle Moraine State Forest Wisconsin. The South Kettles are home of some of the best Mt biking and hilly terrain that WI has to offer. View the links on the sidebar for information on our latest races and events.
NEW FOR 2017! 1ST BASIS ADVENTURE RACING SERIES
8 RACE WISCONSIN ADVENTURE RACING SERIES
FOR MORE INFO : http://www.wisconsinadventureracingseries.com/Series/Home.html
SKMC would like to congratulate WEDALI for winning the 2016 1st Basis Adventure Series! As champions, they take home a cool $1000 to split amongst themselves and spend any way they want.
Race directors Paula Waite (180 Adventure), Andy McCarthy (
SKMC
), Mike Pruchas (Elkbones Racing), Medicus WRX (Code Blue) and MBM Sports (
MAFF
) would once again like to thank Doug Pastrich (
1st Basis
) for all he has done over the years for the sport of adventure racing and for helping us tie these three great Wisconsin races together and get this series off the ground!
Attention All Active Military Personnel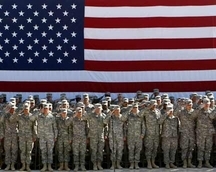 WARS is happy to offer this challege to ALL active Military and ALL active Military Reservists: If you win one of our events, you get your entry fee back!!! Just let us know before the race with proof, that you are active military or active military reservist.
Photo Album Gallery Place Holder - Please wait while the Photo Album loads. If the album does not show, please refresh the page to try again.